Tutoring
Our mission is to help students from all backgrounds reach their academic goals by helping them become better learners.
QC Virtual Tutoring Center  (New)
We're happy to announce the opening of the QC Virtual Tutoring Center. Every student taking classes will be enrolled in our QC Virtual Tutoring Center site in Canvas. Tutors are available for many subjects according to the Tutoring Schedule. We know that our students have demanding lives, so we've made it possible for you to get the support you need from the comfort of your home!
All of our tutoring services are free, including Smarthinking. Take advantage of this critical and convenient service today to reach your academic goals. To access our tutoring site, follow the four steps below, also available on this document QC Virtual web copy graphics.
1) Click here to log in to the QC Portal.
2) Click on Canvas Online Access in the Quick Links column on the left side of the QC Portal page.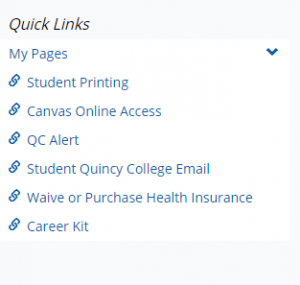 3) You are now in Canvas. Select the QC Canvas Resources icon on the blue Canvas Navigation Menu on the left.

4) A new menu will open. Look for the Panda on the top of the menu. Just below the image, you'll see the link to the QC Virtual Tutoring Center. When you click the link you'll land on the Welcome page.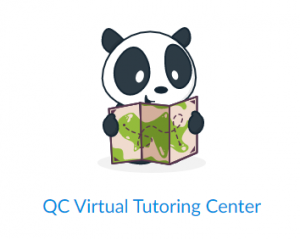 Now that you know where to access the QC Virtual Tutoring Center, you can click GET STARTED on the home page (bottom) to read tutor bios, find the best time to virtually drop-in for academic support with QC tutors, or access Smarthinking.
Watch this video to learn how to use the virtual drop-in tutoring services. First-time users must set up an Accudemia password for virtual drop-in with QC tutors.
" Getting Started with QC Virtual Drop-in Tutoring Video"
Smarthinking
To access Smarthinking 24/7, students can click on the Canvas link in any of their course menus or access the link through the QC Virtual Tutoring Center.
Nursing tutors are available for one-on-one and group sessions.  Please contact Cheryll Skarzenski at cskarzenski@quincycollege.edu.
Ongoing Support and Contact Information
View Current Semester Courses>>
Start your education at Quincy College this fall. Our online and blended curriculum makes it easy for you to stay safe and earn your degree!
You might also be interested in...