International Student Services
Quincy College, a Boston area institution, welcomes international students from all over the world, and provides an International Student Services Office committed to helping you earn your degree.
Quincy College welcomes international students to our campus from around the world. Our international students have chosen this two year institution for the same reasons American students did: Quincy College's committed faculty and small class sizes, opportunities to transfer to four-year universities, outstanding academic programs, flexible class schedules, convenient location in the Boston area, and affordability.
Quincy College makes it easy to transfer to a four-year institution as we have articulation agreements with many public and private universities. After completing one of our associate degree programs, our students can transfer easily to a four year university to earn a Bachelor's degree. 
We also have many clubs and organizations to enhance student life at Quincy College such as Phi Theta Kappa Honor Society, Intramural sports, and more. Additionally, we offer student services to further enrich your experience at Quincy College. We offer one-on-one in-person and virtual tutoring, The Office of Career Services will help you find an internship or part-time job, and our Student Success Coaches are here to help you if you are feeling overwhelmed or stressed. 
Our International Student Services Office provides support and services to all international students at Quincy College. We strive to make the transition to an American college easy and enjoyable by helping you find a place to live, providing academic advising, and counseling you on immigration matters. 
How to Apply
Please mail or email your International Application to:
Mailing Address
International Student Services
Quincy College
1250 Hancock Street
Quincy MA, 02169
Email: international@quincycollege.edu
---
If you are an international student currently enrolled at Quincy College or you are considering studying in the United States, contact our International Student Services Office. We will assist you in the enrollment process, as well as offer you the support you need as you attend classes here at our college.
For nearly fifty years Quincy College has been providing access to higher education for people of all backgrounds, cultures and economic levels. While other colleges add on unexpected mandatory fees each semester, or charge out of state tuition rates, Quincy College's tuition is based on one cost per credit for all students. This makes Quincy College one of the most affordable choices in Massachusetts for international students. 
In addition to its affordability, Quincy College offers numerous Associate degrees and prides itself on small classroom sizes. The environment is comfortable for students "because the professors are very approachable and willing to help." (Wimontip Sooklert, Thailand).
At Quincy College we provide a personal approach to your college experience.
The many advantages in attending Quincy College:
• Many majors to choose from 
• Affordable tuition based on one cost per credit for all students 
• Personal approach to college experience 
• Easy transition to 4 year college & universities 
• Conveniently located near public transportation, the MBTA and Boston 
• Conveniently close to the airport 
For information pertaining to registration, immigration and visas, health insurance, banking, housing, and our location click on the links to the right.
Contact
International Student Services
Phone: (617 ) 984 – 164
Email: bozbilen@quincycollege.edu 
If you do not meet Quincy College's English language proficiency requirement, please ask about some of the affiliations Quincy College has with local language schools.
Visa Information
Obtaining a VISA in your home country
You will need to obtain a passport from your government and then apply for an F-1 student visa from the American Embassy or Consulate in your home country. Find out how to make an appointment at the US Embassy here. Once your appointment has been made you will need to bring the following with you:
• The original I-20 issued by Quincy College
• Proof of payment of the $200 SEVIS fee
• Form DS-160 (may need additional forms)
• Valid passport (passport must be valid beyond the intended period of stay in the U.S.)
• Copy of the financial documents you gave to Quincy College admissions
• One passport size photograph
• Fee
All applicants should be prepared to provide:
• Transcripts and diplomas from previous institutions attended;
• Scores from standardized tests required by the educational institution such as the TOEFL, and IELTS;
• Financial evidence showing you (or sponsor) have sufficient funds to cover your tuition and living expenses during the period of your intended study.
To pay the SEVIS fee, use the website at http://www.fmjfee.com. This site contains a description of the fee and how to pay it online or via post. If you have questions, please contact the International Student Service Office. Remember, the SEVIS fee is not the same as a visa application fee or college admission fee. Follow your local U.S. Embassy's instructions regarding the payment of the visa application fee.
What will the consular officer ask?
The consular officer will examine all of your documents and the I-20 to make sure you have been admitted to the college and that you have the funds necessary to pay the tuition and living expenses. The tuition for 2018-2019 varies depending on which program of study you have applied for – please see the Tuition and Fees page for current figures. The consular officer may also ask you about your academic background and that you intend to return home after your studies are completed. You must show that you have a permanent residence in your home country and other ties that will ensure you leave the U.S. at the end of your studies. If the consular officer judges that everything is in order, you will receive an F-1 visa and you may begin your plans to come to the United States no earlier than 30 days before the program start date on your I-20.
When should I apply?
You should apply for your visa as soon as possible. Once you receive the I-20 from Quincy College and acceptance letter along with the pertinent applications and financial documents you are ready for your appointment at the Embassy. Remember, January and August are particularly busy times at your Embassy so prepare well in advance for your appointment.
Arrival in the United States
On your flight to the United States, a flight attendant will give you two government forms to fill out. One form is for customs (this is regarding the items you are bringing into the U.S. with you) and another form for immigration (I-94 Arrival/Departure Record). Be sure to fill out both forms completely before landing. When you arrive in the U.S., an Immigration Officer will review your documents (passport,
I-20, customs declaration, and I-94 form). Once everything has been reviewed, the Immigration Officer should:
1. Stamp your passport with your date of arrival
2. Stamp "F-1 D/S" on the I-94 card and staple it to the visa page of your passport
3. Stamp page 1 of your I-20 form, write "F-1 D/S" on the I-20, and return all of the forms to you.
The number on the I-94 will be your (Immigration) Admission Number.
The I-94 card is generally marked "D/S" (duration of status) by the Immigration Officer. The "D/S" means that you will be in legal status as long as you are a student registered full-time pursuing the degree specified on your I-20. Make sure before you leave the immigration officer you have ALL of your documents with you.
If you are a Canadian citizen, you do not need a passport or a visa from the American Consulate, but you must present your Form I-20 when you enter the U.S.
Transfer Students
If you wish to transfer to Quincy College from another institution in the United States you must complete the following:
1. Quincy College International Application 
2. Complete the transfer form within the International Application and make sure your current institution completes the necessary information to ensure the transfer of your I-20 and SEVIS record. 
3. Provide all necessary documents for transfer students (all information on the document checklist) 
There are time limits on transferring from one institution to another, so make sure you communicate with either your current advisor or a staff member in the International Student Service Office at Quincy College to ensure you do not miss any deadlines.
Arrival at Quincy College
All new international students and transfer students are required to attend the International Student Orientation when they arrive at Quincy College. This mandatory orientation will take place at the beginning of the semester. Lunch is included. This orientation will cover the following topics: 
1. Scheduling placement exams 
2. Registering for classes 
3. Health insurance matters 
4. Learning about U.S. culture 
5. Information on the City of Quincy 
6. Immigration process and maintaining F-1 status 
Please make sure you bring the following items to the orientation as it is imperative we complete the immigration procedures to avoid serious immigration and academic problems in the future: 
Passport

 

I-20 form

 

A print out of your I-94
Your local address in the United States

 
Please email us at international@quincycollege.edu when you receive your visa from the U.S. Embassy, this will let us know of your plans to attend Quincy College as we prepare for your arrival and orientation. If you miss the orientation, it is IMPERATIVE that you visit the International Student Services Office as soon as you arrive at Quincy College so we can complete your registration in SEVIS. If you do not visit us, your student visa and SEVIS record will be CANCELLED by the immigration service. 
Maintaining F-1 Status
As you are aware, immigration regulations and reporting for F-1 students have changed significantly over the past few years. All reporting on international students is now done through SEVIS (Student and Exchange Visitor Information System). The following are some important points regarding your responsibilities as an F-1 student.
Full course load (12 credits)
Please be aware that failure to register for and complete at least 12 credits per semester will result in automatic loss of F-1 status. Permission to take less than 12 credits may be granted under very limited circumstances and requires written permission from the Director of International Student Services.
Satisfactory Academic Progress
Another condition of being in F-1 status is that you make satisfactory progress toward your degree. Failing grades will jeopardize your status and may warrant academic suspension or expulsion.
Program Extension
If you are unable to finish your degree program by the program end date indicated on your I-20, you must apply for a program extension no later than 30 days before the program end date. In order to be eligible for extension, you must be in status and provide a recent bank statement showing financial resources available for the remainder of your course of study.
School Transfer
If you wish to transfer to another school, you must inform the International Office of your intent to transfer before you finish the current academic term or within the 60-day grace period following your program end date.
Work Authorization
F-1 students are entitled to a total of 12 months of Optional Practical Training. Pre-completion Optional Practical Training is only available to students who have been full-time in F-1 status for two full semesters (fall and spring). Applications for Post-completion Practical Training must be submitted no later than 30 days before graduation and before the expiration date on your I-20. Limited on-campus employment is available to students who have completed one full semester and are in good academic standing.
Change of Address, Program of Study, Sponsor, and Interruption of Study
If you change your address, program of study, or program sponsor, you must inform the International Office and get an updated I-20. Similarly, if you must leave your program of study for any reason, you must inform the International Office.
Travel
Always travel with a current passport and valid visa. After your initial entry, you must request a revalidation (signature on page three of the I-20) each semester that you plan to travel outside the U.S.
US Laws & Regulations as an F-1 Student
Remember that you are obliged to follow all US laws and regulations while in the United States and that, in case of violation of these laws, you are subject to the same penalties as citizens and permanent residents.
International FAQ
How do I apply for admissions?
Please read the International Application for specific information found on the Quincy College International Student Services page.
Is the TOEFL or the IELTS required?
Evidence of English proficiency is required for all international students whose native language is not English. If applicants are already in the U.S., they can demonstrate English proficiency by taking the Quincy College Placement Test instead of the TOEFL or IELTS. Students who cannot take the Quincy College Placement Test must take the TOEFL, and obtain at least 423 on the written test, 113 on the computer-based, and 38 total IBT. Alternatively, students might take the IELTS and obtain a score of at least 4.5.
For more information on the TOEFL visit http://www.toefl.org/. For more information on the IELTS visit http://www.ielts.org/. 
How much will it cost an international student to attend QC?
We estimate that it will cost approximately $21,100 per academic year (nine months) for an international student to attend QC, which includes living expenses as well as tuition and fees.
Can I get assistance with finding housing?
QC does not provide any on-campus housing. However, the International Office maintains resource information about housing in the Boston area. Housing in Boston is very expensive. Be prepared to pay between $1000-$2500 per month for adequate housing. These prices often do not include utilities and are based on the assumption that you will have a roommate. One way to immerse yourself in the American culture is to live with an American host family. You can apply by contacting Global Immersions at globalimmersions.com/hs_overview.html.
Why do I have to show proof of immunizations?
It is a state law that all full-time students must submit proof that they have been properly immunized. You will have to obtain all required immunizations and/or to show proof that you have all of the necessary immunizations.
How do I obtain an I-20 form?
The I-20 form. The I-20 is required for all students on a F-1 student visa, and it is the document that enables students outside of the U.S. to apply for a student (F-1) visa. Submit the completed I-20 application form, the affidavit of support form and a financial statement that proves that a minimum of $21,100 in U.S. dollars is available to support your study in the U.S. If you are already in the U.S., you should also submit a copy of your U.S. visa (the stamp in your passport) and I-94. The International Office will then issue the I-20. 
How do I obtain an F-1 Visa?
Make an appointment for a visa interview at a U.S. Embassy or Consulate. It is strongly recommended that you go to the Embassy or Consulate in your country of citizenship. During the interview, submit your passport, your I-20 form, the affidavit of support from your sponsor and your financial documentation, which should demonstrate you and your family's strong "ties to the home country." You should also submit the letter of admission from QC and the Profile of QC. Be prepared to answer questions about your reasons for study. Make an appointment for a visa interview at a U.S. Embassy or Consulate. It is strongly recommended that you go to the Embassy or Consulate in your country of citizenship. During the interview, submit your passport, your I-20 form, the affidavit of support from your sponsor and your financial documentation, which should demonstrate you and your family's strong "ties to the home country." You should also submit the letter of admission from QC and the Profile of QC. Be prepared to answer questions about your reasons for studying in the U.S. and your plans to return home after you complete your studies. If your documents are in order and your responses to questions meet the interviewer's expectations, you will be issued a visa in your passport. 
What if I am denied a visa?
Try to find out why you were denied so that you can address the interviewer's concerns and apply again. If you are missing some documentation, you can obtain it and apply again. 
Most students who are denied are denied for one of two reasons: 
1) they can't describe why they selected the college and the program of study that they did; and 2) they can't give evidence of the fact that they intend to return to their home countries upon completion of their program of study. Be prepared to answer questions of this type, and take whatever evidence you have that supports your case. If you are denied, contact the International Student advisors for advice and assistance. 
I have a visa waiver (W/T). How do I change it to an F-1 Visa?
You can't. A visa waiver is given to citizens of particular countries so that they do not have to apply for a visa. Therefore, when you have a waiver you have no visa, and you cannot change a visa if you do not have one. There are no alternatives available to you except to leave the U.S. before the expiration date on your visa waiver, and apply for a student visa from your home country. 
I need to leave the country suddenly for a family emergency. What should I do?
Talk to an International Office advisor and get his/her signature on your I-20 form. Check whether you need a new F-1 visa to return to the U.S. You may need to fill out some other forms, too, depending on the nature of your emergency and when you plan to return.
I want to travel during the school break. What should I do?
Confirm that your visa in your passport is still valid. Ask an International Student advisor to sign your I-20 form. 
My F-1 Visa stamped in my passport has expired. What do I do?
Don't worry. The visa stamped in your passport is an entry visa, and need only be valid for entry into the U.S. You can remain in the U.S. legally as long as your passport is valid, as long as you are continuing to make good progress toward your degree, and as long as the date indicated as your expected completion date on your I-20 has not passed. However, the next time you choose to leave the U.S., you will need to go to a U.S. Embassy or Consulate to apply for a new entry visa. 
When do classes start and when should I arrive on campus?
Class for the fall semester start in early September. Spring classes start in mid-January. Summer classes start in June. Try to arrive in Boston at least two weeks before classes begin to get oriented, find housing, take the QC placement test and get registered.
How do I transfer credit from colleges that I attended before– either back home or in the U.S.?
If you took the classes in the U.S. you should submit official transcripts to the International Office. If you took classes overseas, you will need to use an agency that evaluates foreign credentials. We recommend the Center for Educational Documentation You can contact them at (617)-338-7171. You may also use World Education Services.
How do I evaluate my high school diploma?
If you completed high school overseas, you will need to use an agency that evaluates foreign credentials. We recommend using SpanTran
How many "distance learning" courses may I take during a semester at QC?
Please note that new regulations allow F-1 students to take a maximum of ONE course that is considered "distance learning" each semester. 
Do I have to take 12 credits every semester?
Yes. As an international student, you must enroll for at least twelve credits in the fall and spring semesters. You must also complete these classes – see the section below about the consequences of withdrawing from classes. You do not need to enroll for any courses in the summer.
It's already time to register for my next semester. What do I do? Who and where is my academic advisor?
Every student must visit the International Office to have their academic advising. The sooner you see your advisor, the earlier you can register. It is to your advantage to register as early as possible so you will get the classes you want at convenient times. If the classes you want or need are full because you registered late, you must still take 12 credits, towards your degree program. 
I think I need to drop a class. How do I do this?
If you feel that you need to withdraw from any course, you must get direct authorization from an International Advisor BEFORE withdrawing, or you will be out of status.
Please consult an International Student advisor if you feel registering for or completing 12 credits will be difficult for any reason.
Also, please note that the International Office is required to immediately notify the US Citizenship and Immigration Services when students drop below full time status without previous authorization from the International Student Advisor. 
I have some academic problems. How do I get help?
How do I get credit for my knowledge of world languages, previous learning, or life experience?
Many international students take CLEP tests that allow them to get credit for their knowledge of other languages. 
Can international students get financial aid?
International students are not eligible for financial aid from federal and state government sources. Financial aid is only available for U.S. citizens and Permanent Residents who meet eligibility requirements.
However, after you have been a student for one year you may apply for some very small scholarships ($500 to $1000). View current scholarship opportunities>>
Do I need to pay all my tuition and fees at once?
Yes. See the International Office for more details. 
Why do I need to buy health insurance?
The cost of medical care is very high in the U.S., and for this reason, the Commonwealth of Massachusetts requires that all full-time students buy the Massachusetts Community College medical insurance. Although it may seem like a lot of money, health insurance is well worth the investment.
Can I work, either on campus or off campus?
Students with F-1 visas are eligible to work on-campus for up to 20 hours per week. Note that jobs on campus are extremely limited – especially for new students.
How can I get involved with campus life?
The best place to start is in Student Life. They offer student-run clubs as well as leadership opportunities through the campus activities board and student government. International students who have been at QC for a while all recommend that new students get involved in campus life. 
I have some personal problems. How do I get help?
QC has Student Success Coaches available to help you with personal, career and academic kinds of problems. If appropriate, they will also refer you to others in the community. All coaching is confidential. If you are uncomfortable going to another coach, you should start by talking to one of the International Office advisors. They can help with many kinds of personal problems and they can talk about the other kinds of counselors that can help you. 
How can I get help with health insurance and in finding a good physician?
Can I take evening classes? Can I take classes on the Plymouth campus?
Yes. QC offers flexible scheduling. You can take classes in the day, evening, or weekend, at any of our campuses or satellite locations. You can also take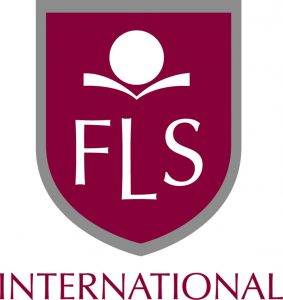 FLS International is a preferred partner for Quincy College. Quincy College will accept FLS international students who have completed FLS Level 14 and meet international admissions criteria. Students must submit certification of completion in support of the individual student's English capabilities at the collegiate level, along with all required admissions materials.
FLS Boston Commons – Academic English Pathway Programs
Boston Commons center is located at 131 Tremont St. (4th floor) is ideally located in the bustling Downtown district, overlooking America's oldest park, Boston Common, considered by local residents to be the heart and pulse of the city.
Students can step outside to hop on the subway at centrally located Park Street station or stroll across the park for picturesque views of the Massachusetts State House. From Park Street Station, Quincy College is only about a 20-minute ride on the Red Line to Quincy Center Station.
For information on FLS programs, please call 617-695-3571 or email at flsboston@fls.net.
For more information about FLS, go to the FLS website.
View Current Semester Courses>>
Start your education at Quincy College this fall. Our online and blended curriculum makes it easy for you to stay safe and earn your degree!
You might also be interested in...